I know that according to a groundhog we're supposed to be in for a long Winter. But, here in Oregon the flowering trees are starting to bud, the robins are out making their nests, and there's a feel in the air that tells me Spring is just around the corner. Even the stores are already selling beautiful bouquets of tulips, freesias, and daffodils....I even saw a few snapdragons already. :D
I love Spring! It's one of my favorite Seasons (Fall is #1). All the beautiful colors, sweet baby animals, and the overall sense of newness and new beginnings...what's not to like?
And since I'm already experiencing the newness and new beginnings in my own life, it seems only natural to me that I would gravitate immediately to wanting to work on Spring related items for my shops. :)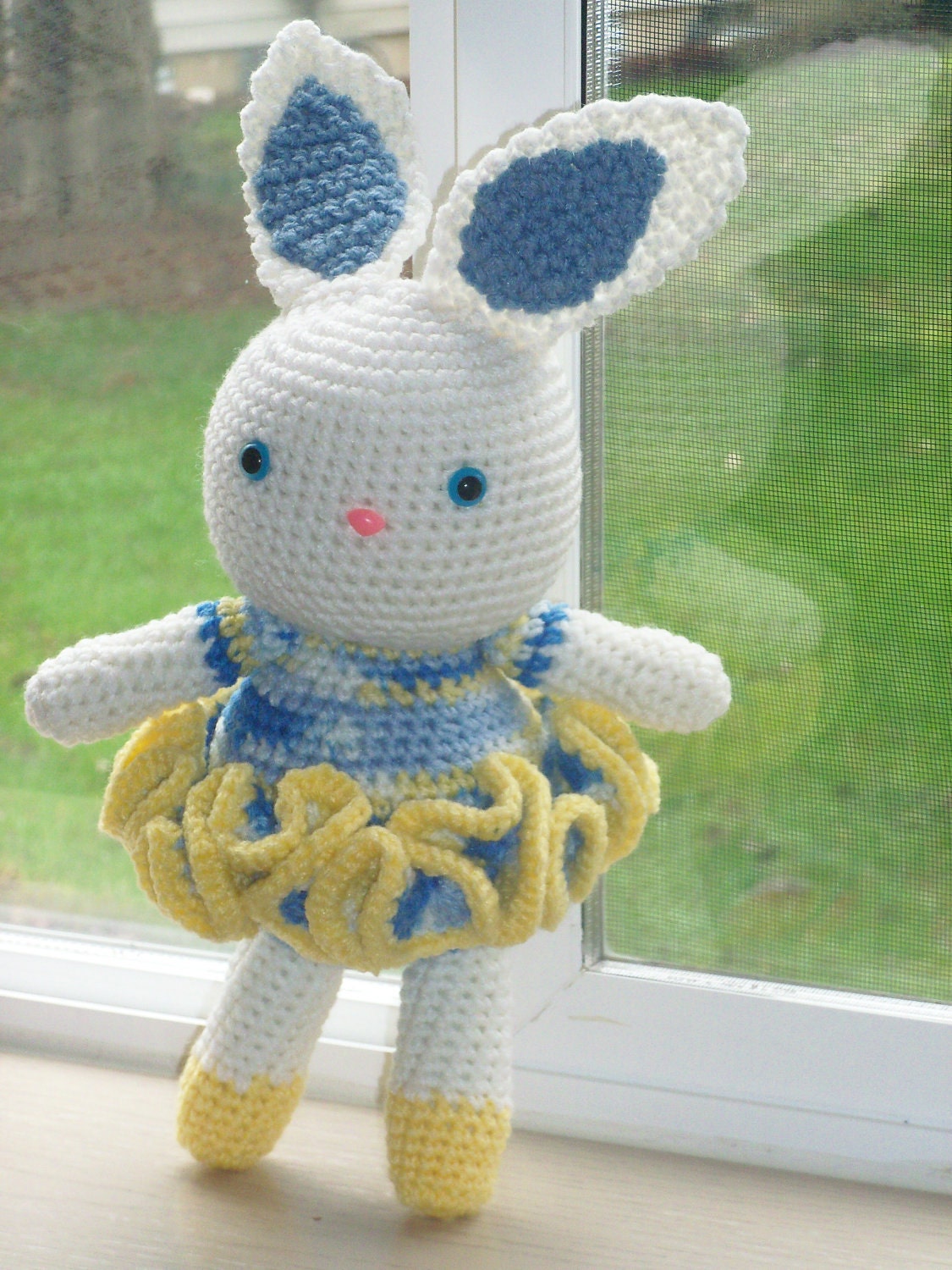 1st of my new line of Bunny Ballerinas
Looking through my activities list on Etsy, shows me that I'm not the only one. Bunnies and Spring chicks are showing up everywhere...and I'm loving it! My
Pinterest board
for Spring/Easter is already extremely full and I'm finding new and exciting items to list almost every day. Love, love, love it!
BeyondCrochet
will be adding more bunnies like the one pictured above, as well as some other bunnies including boys. And I'm working on expanding the selections of other animals currently listed in bright fun Spring(ish) colors.
BeyondCrochetToo
will have Spring colored apparel/accessories, including hats and thinner, lighter scarves....working on ideas for more product lines as I go along.
And last, but not least:
BeccaTheBaker
is working on some delicious Seasonal recipes to share with you all. In the world of cooking, I always associate lemons with Spring...so there will definitely be some new lemon recipes for dessert; plus a few other Easter favorites passed down through my family.
I can't wait to get all these new listings available to you!! :)
I know I'm not the only one with Spring fever, so are you ready for the Seasons to change too? And what Spring items are you listing or currently working on? What Spring items would you like to see/find? - Not necessarily from me, but in general?